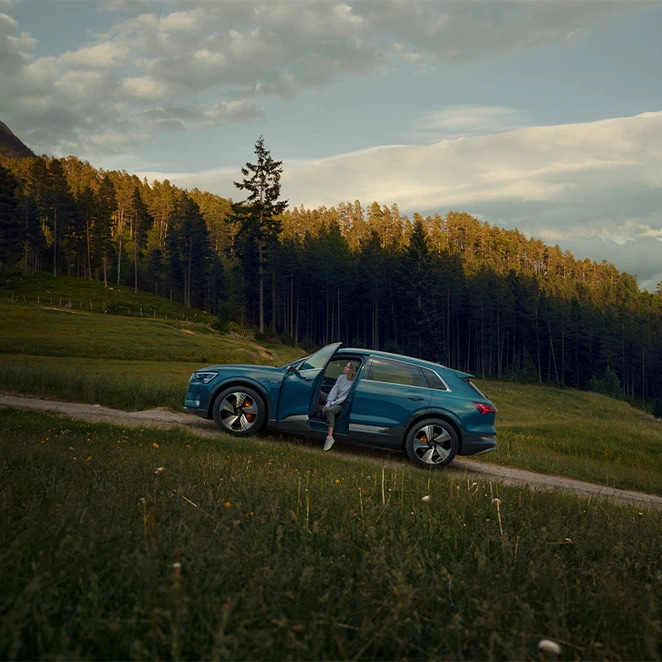 Stay on provided roads and paths. Only park where permitted, with vehicle situated safely on a solid surface.
See owner's manual for details.
Get plugged in.
Stay up to speed with all things Audi and the latest e-tron® models that are driving us towards a more sustainable future.
The seamless switch to electric.
The breadth of the Audi e-tron® lineup harnesses over a century of Audi engineering prowess. Every model comes equipped with long-range capability, ultra-fast charging batteries, and state-of-the-art technology to make switching to electric driving as seamless as possible.
Which EV is Right for Me?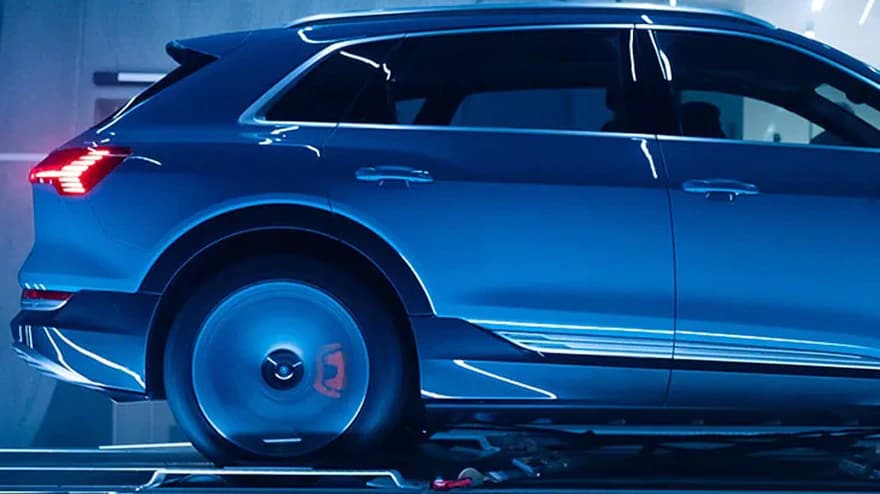 kW (kilowatts)
The unit of measurement for electrical power. In Electric Vehicles, the kW of a motor relates to its maximum power output. In relation to a combustion engine, each kW is roughly equivalent to 1.34 horsepower.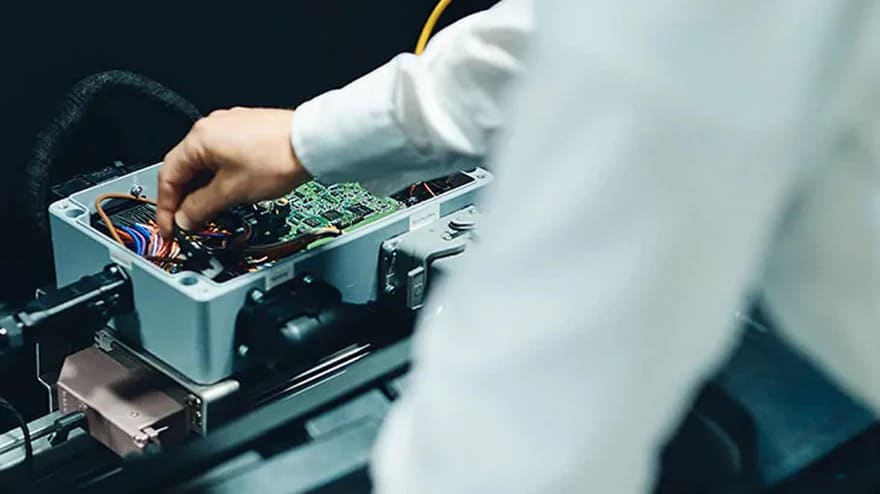 kWh (kilowatt hours)
Battery capacity is like a conventional gas tank, but is measured in kWh or kilowatt hours (versus gallons). Miles per kWh for an EV is equivalent to mpg for a combustion engine vehicle - essentially, it is your energy consumption. The lower the kWh consumed, the more energy efficient the battery.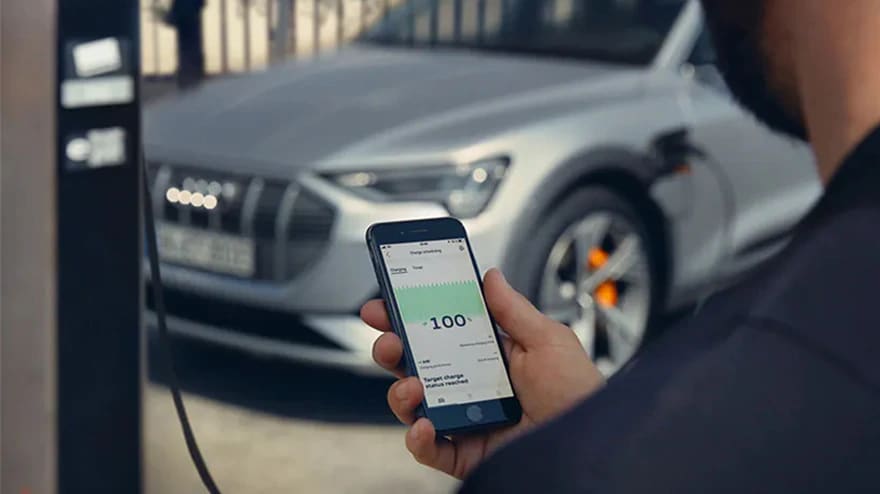 Charge time
Charging times are generally referring to a full charge when speaking of AC home charging. Maximum power output of the charging site, temperature of the battery, ambient temperature, state of charge of the battery at the beginning of charge, desired ending state of charge for the battery, and several other factors can influence the speed or rate of charge when recharging an EV.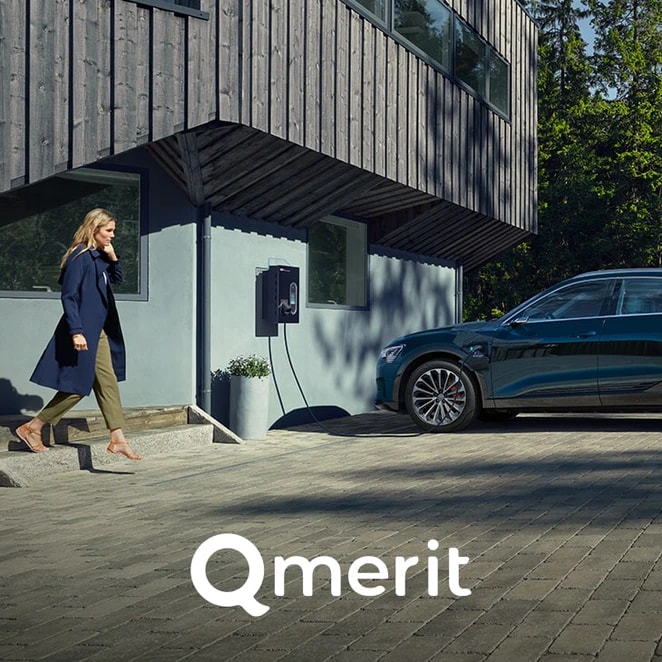 Recharge at home
Easy to install and convenient to charge, our in-home charging solutions allow you to wake up to a freshly charged vehicle. White-glove home charger installation provided by Qmerit makes set up simple so you can recharge while your vehicle charges.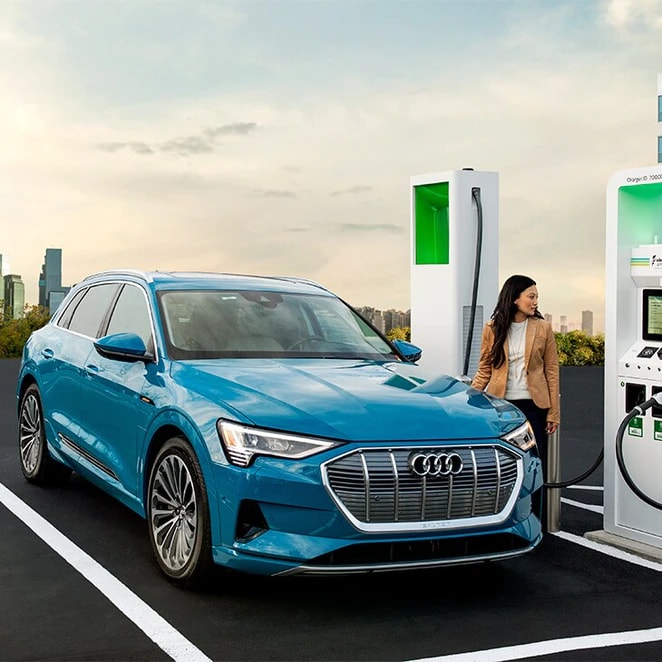 2019 model shown.
Charging credits at Electrify America stations
The network of Electrify America stations feature cross-country routes that allow you to recharge on long trips or in metro areas. New Audi e-tron® models come with complimentary charging at Electrify America fast-charging stations across the country:
 2022 Q4 e-tron®/Q4 Sportback e-tron® - 250 kWh*
 2022 e-tron®/e-tron® Sportback - 250 kWh*
 2022 e-tron® S/e-tron® S Sportback - 250 kWh*
 2022 e-tron® GT/RS e-tron® GT - 3 years unlimited from date of sale
*Complimentary charging is good for 2 years from the initial enrollment.
Long-lasting battery warranty
Engineered for stability, driving dynamics, and promoting safety, the Audi e-tron® battery is covered by an 8 year / 100,000 miles (whichever occurs first) limited warranty for added peace of mind.
View legal info 
8 year/100K miles (whichever occurs first) high-voltage battery limited warranty coverage on MY21 Audi e-tron vehicles. Battery capacity decreases with time and use. Warranty coverage may not return battery capacity to an "as new" condition with 100% net capacity. See owner's literature or dealer for limited warranty details.
The Audi electric Lineup
We push the boundaries of innovation at Audi, which is why we plan to offer more fully electric models than any other brand by the end of 2022. Explore the entire Audi lineup-from our fully electric e-tron® vehicles to our plug-in hybrid models.
A deeper look into electric driving.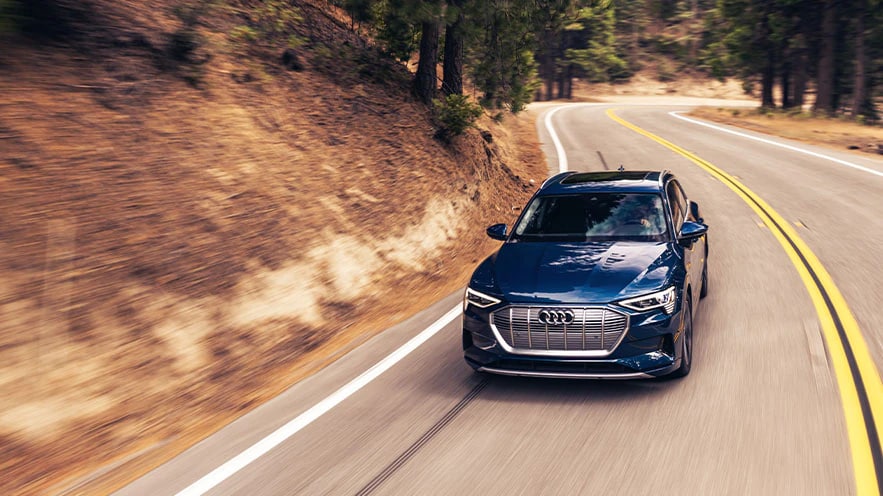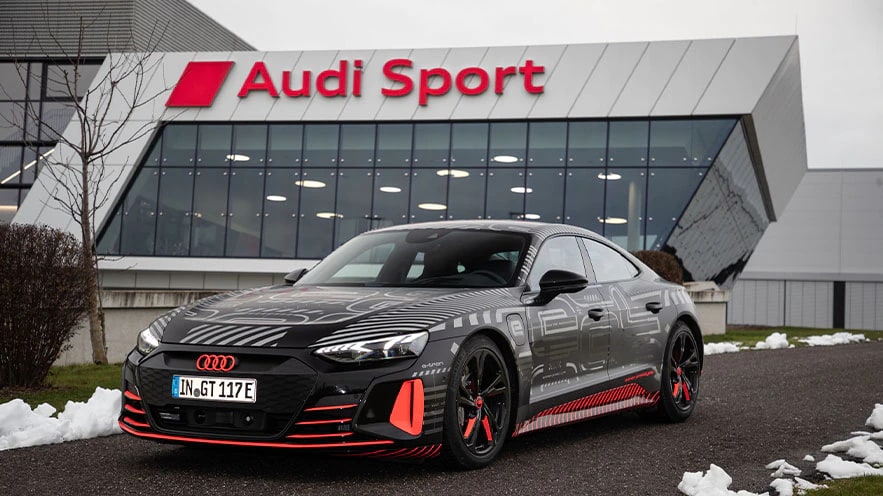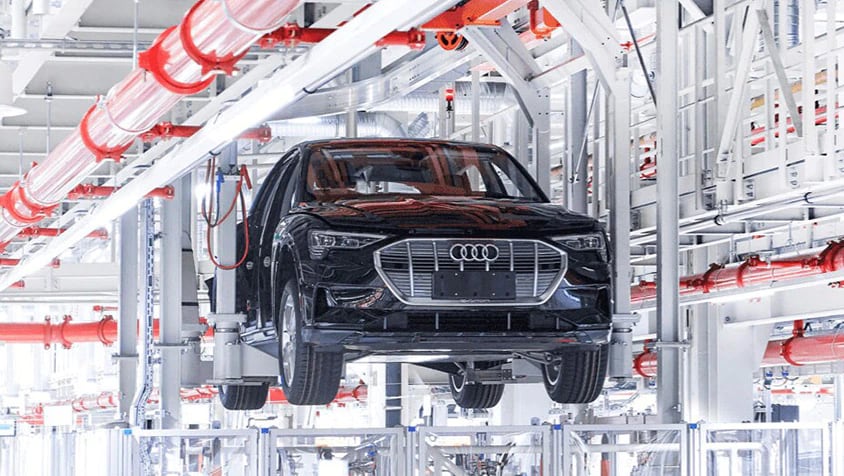 The Audi e-tron® can utilize any public charging station with a Combined Charging System (CCS) Charger, including those in a nationwide fast charging network provided by Electrify America.
To use your energy credits, you must first unlock them by setting yourself as the Key User of your vehicle and complete the following steps using the myAudi app:
1. Log into the myAudi app and select "Start Electrify America charger". If the link is inactive, please contact your nearest Audi dealer to become the Key User for your vehicle.
2. On the following screen, select "Unlock charging credits".
3. On the next screen, input your mobile phone, agree to receive text messages and agree to terms and conditions.
4. Select "Submit" to unlock your energy credits.
If you have any additional questions, please contact Electrify America customer support at 1-833-632-2778.